JOIN US AND BECOME OUR SMART TEACHER!
---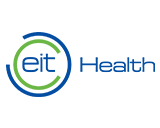 Within the EIT Health project: "Train the Trainer to tackle challenges in the future of health and raw materials innovations – SMART Teacher" we are looking for academic teachers and lecturers in the fields of nursing services, physiotherapy, nutrition, health sciences and healthcare enablers to participate in a four-day workshop with a 6-week follow-up.
The workshop program within the project will:
– educate you to understand and experience entrepreneurial mind-set and the principles of entrepreneurship, leadership, innovation
– prepare you to teach entrepreneurship so that your students start to think and act more entrepreneurially
– help defining (with involving industry partners) a 6-week challenge-base project
The course will be an interactive, practise-oriented workshop and will include teaching contents: exercises, case studies, teaching methods, real challenges, exercises, interviews with industry partners and supervision of student projects (a 6-week follow-up of the workshop). The project team will recruit the students' group and support and mentor you along all activities to provide the best outcomes and hands-on experience.
The program will focus on development of techniques helping you better align the elements of entrepreneurship and innovativeness within you future didactic activities and enable you to design and run a tailored and sustainable education curriculum to foster entrepreneurial and innovation activities.
The program will be concluded with certificates for participants.
Workshop date: 06/11/2017-09/11/2017
Organizer: Medical University of Lodz
Registration: https://eithealth.wufoo.eu/forms/z143bwpr0z7p942/
Deadline for registration: 20th of October